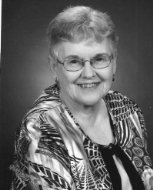 Back in the 1980's, the Loudoun Literacy Counsel was formed. I was a member of the Board. I received tutor training for teaching English as a second language.
It was at the time when many refugees were being re-settled in the areas. Later, I took training for tuturing English Speakers.
Those of us who had training for tutoring were encouraged to go into the Adult Detention Center and help those inmates who requested it. It did that for a period. I was secretary for the Loudoin Christian Justice Mission (Jail Ministrys) almost for its begining in the late 1990's until this past May.
Starting in aournd 2006, volunteers were encouraged to receive prayer requests for the inmates. Prayers received were then forwarded to me and I forwarded them to approximately 20 prayer warriors.
Prayer requests were sent several times a week, as volunteers- both male and female - went into the Men's ADC, the Women's ADC, and the Juvenile Detention Center.
It has been a privileged for me to be a member of the Jail Ministry, serving the Lord as secretary there and 'coordinating" prayers for the incarcerated.